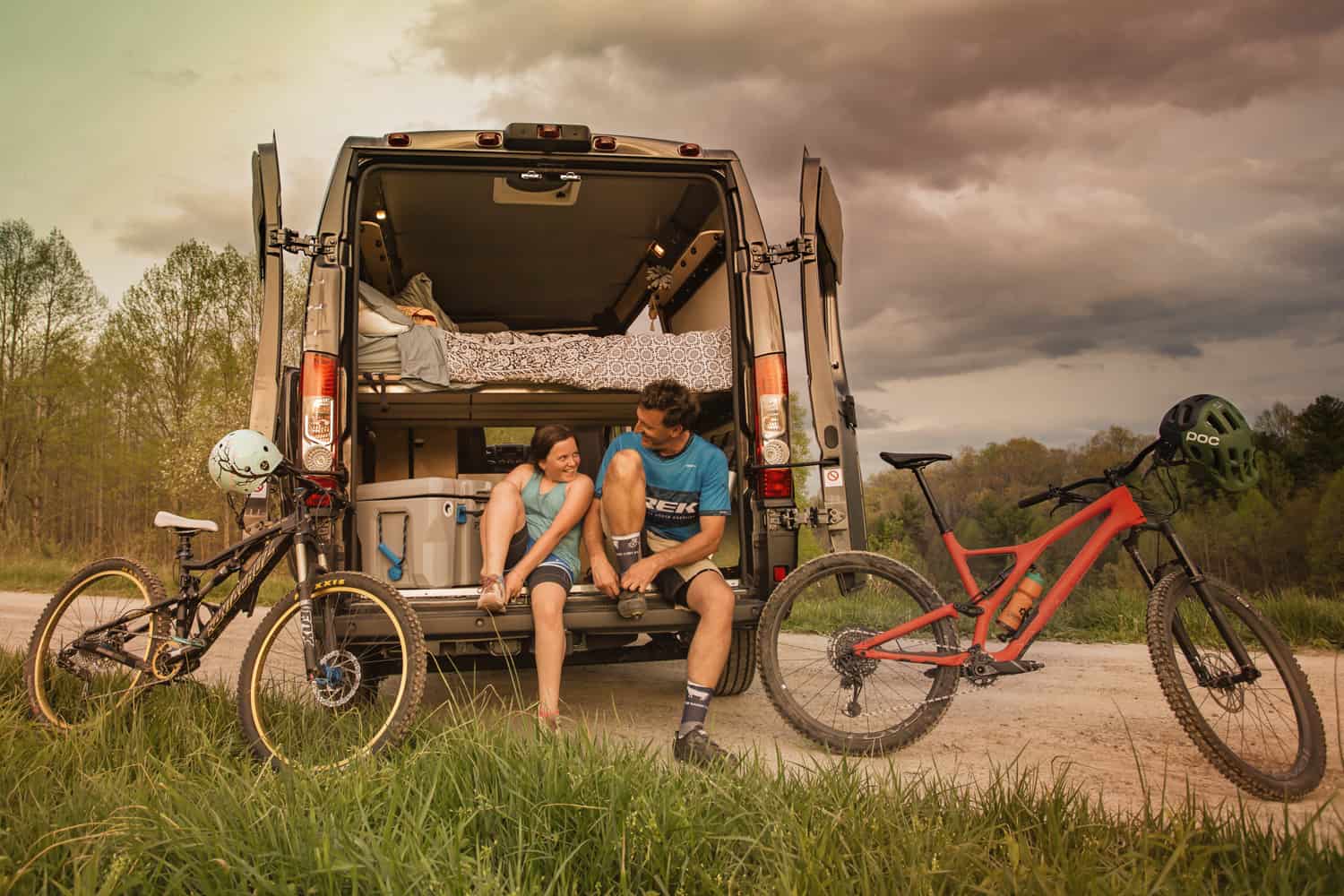 Van Life In And Around Asheville, NC
This is your chance to experience van life and adventure travel!

Van life isn't anything new. In fact, as far back as the 1880's, folks have been living life on wheels… back then they were called "Land Yachts" and some were as long as 20′ and weighed up to two tons! But being horse-drawn vehicles, they only averaged about two miles per hour.
Flash forward to the early 1900s and the first motor cars started to appear with a livable space replacing a truck's body. The Pierce-Arrow Motor Car Company built their "Touring Landau" in 1910. It cost a whopping $8,250 and required a chauffeur to do the driving!
Since then, the 1900s were full of folks customizing vehicles and going across country. But in 1969, it really hit mainstream when Volkswagen started building their VW Wagons. It was the age of the hippies and they took the roads throughout the world.
By then most of the major auto manufacturers offered some sort of van. The days of shag carpet, fuzzy dice and mobile bedrooms became a cultural icon throughout the 70s and 80s.
Many of these vans can still be found on the road and those old hippies have created a world of road living, concert following, nature-craving folk that can only be described a band of free-loving travelers.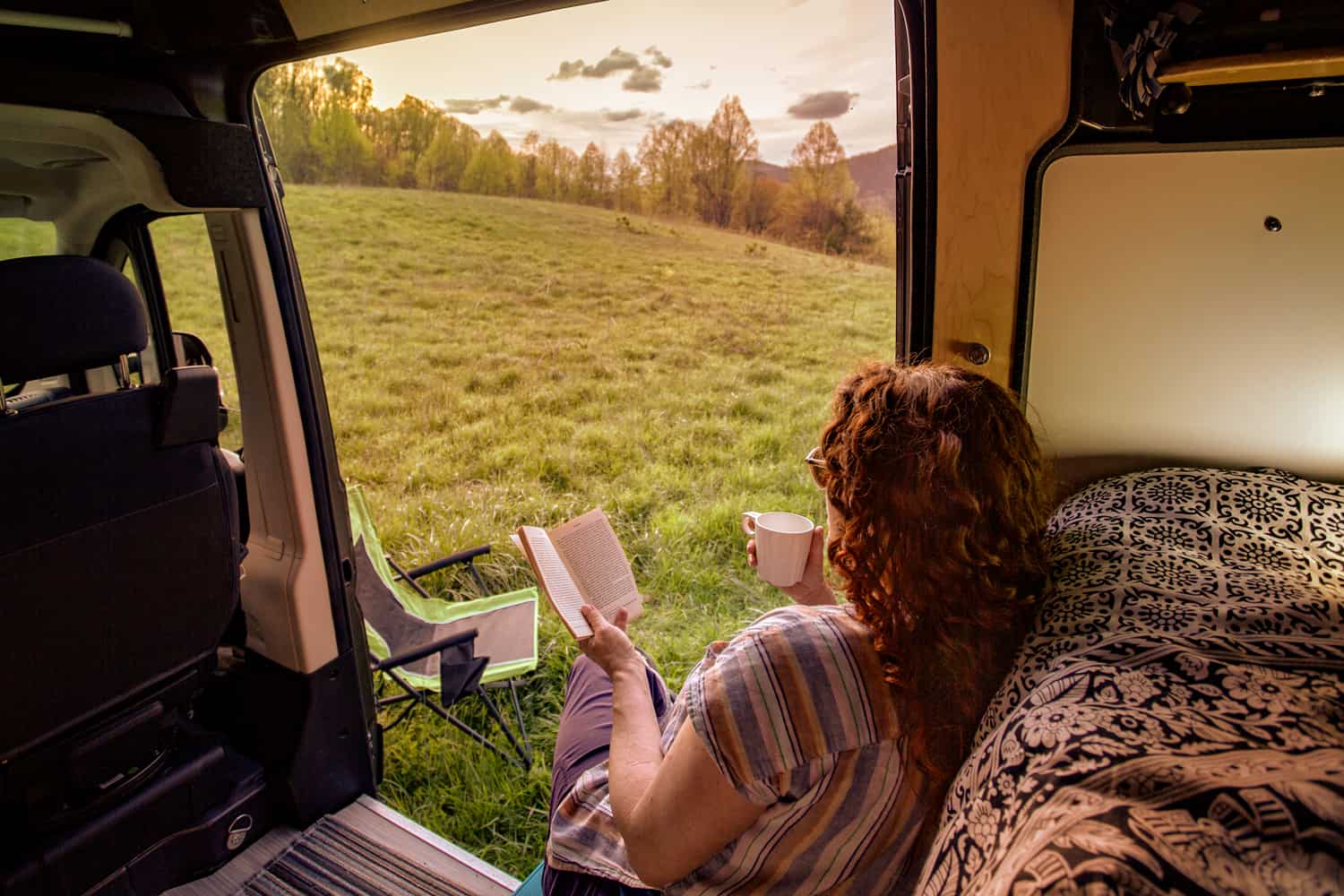 #vanlife is truly a way of living!
It has become a form of adventure tourism that is based on the idea of living a self-sustained mobile lifestyle. There are networks across the nation where the van lifers get together and share stories and experiences.
But let's face it…not everyone can afford to just hit the road, give up the trappings of city life and go wherever their whims take them. It's not cheap living on the road. There are expenses like the cost of the vehicle itself, insurance, gas, repairs, camping fees and more.
Being on the road isn't always like living an Instagram moment either. Sometimes you get caught in a week of rainy weather, and you find yourself doing more reading than you had intended. But the best part is that wherever you go… you're always home. And when you climb in to your cozy cabin-on-wheels, it's all worth it.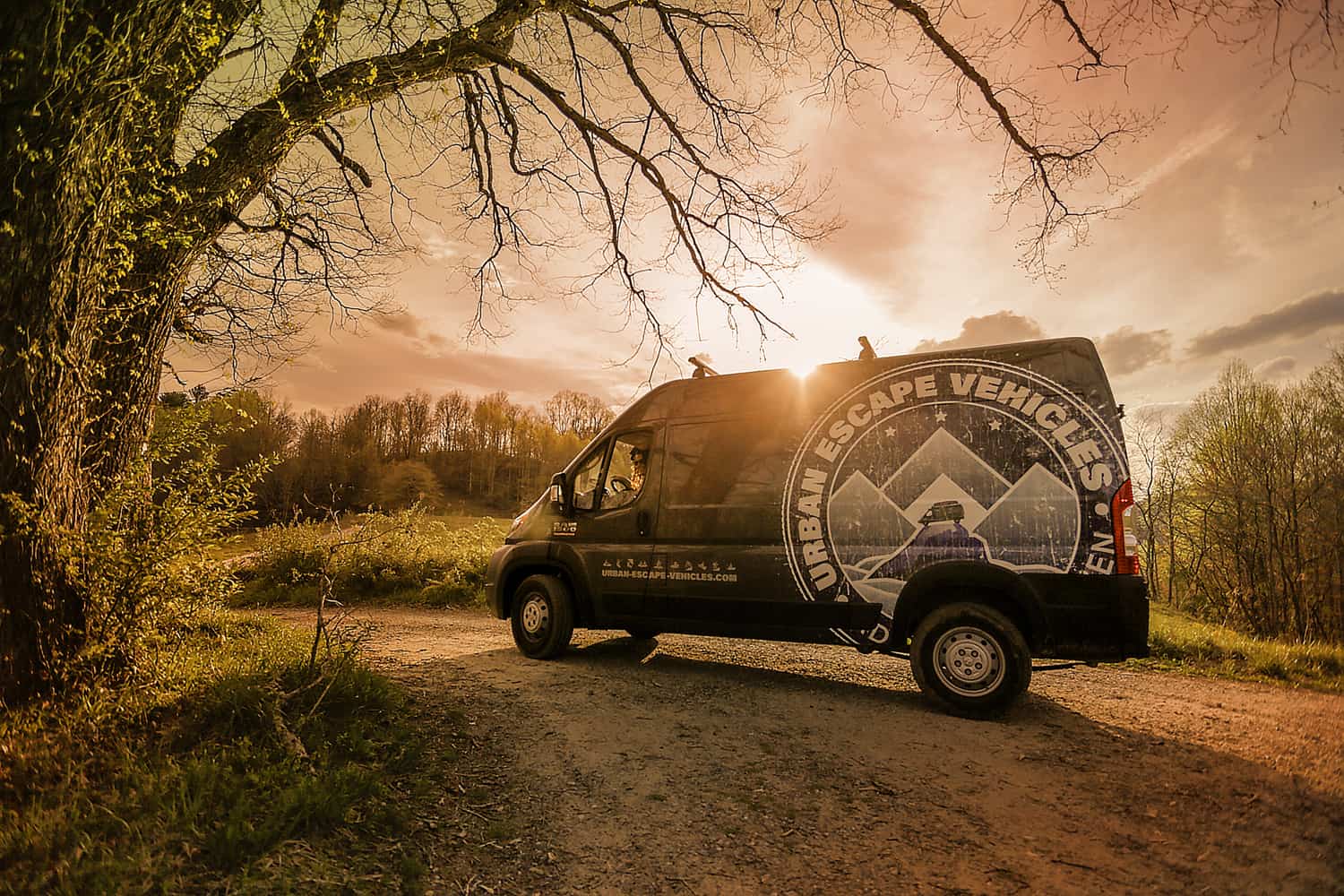 Is the Van Life right for you?
If you've wanted to experience van life for yourself, but you're not quite ready to buy a van and hit the road… no worries! Now you can rent a campervan in Asheville! It's a beautiful place to experience nature, art & culture, amazing food; and is a fantastic base camp for all your adventures.
What are you waiting for? Book your escape today!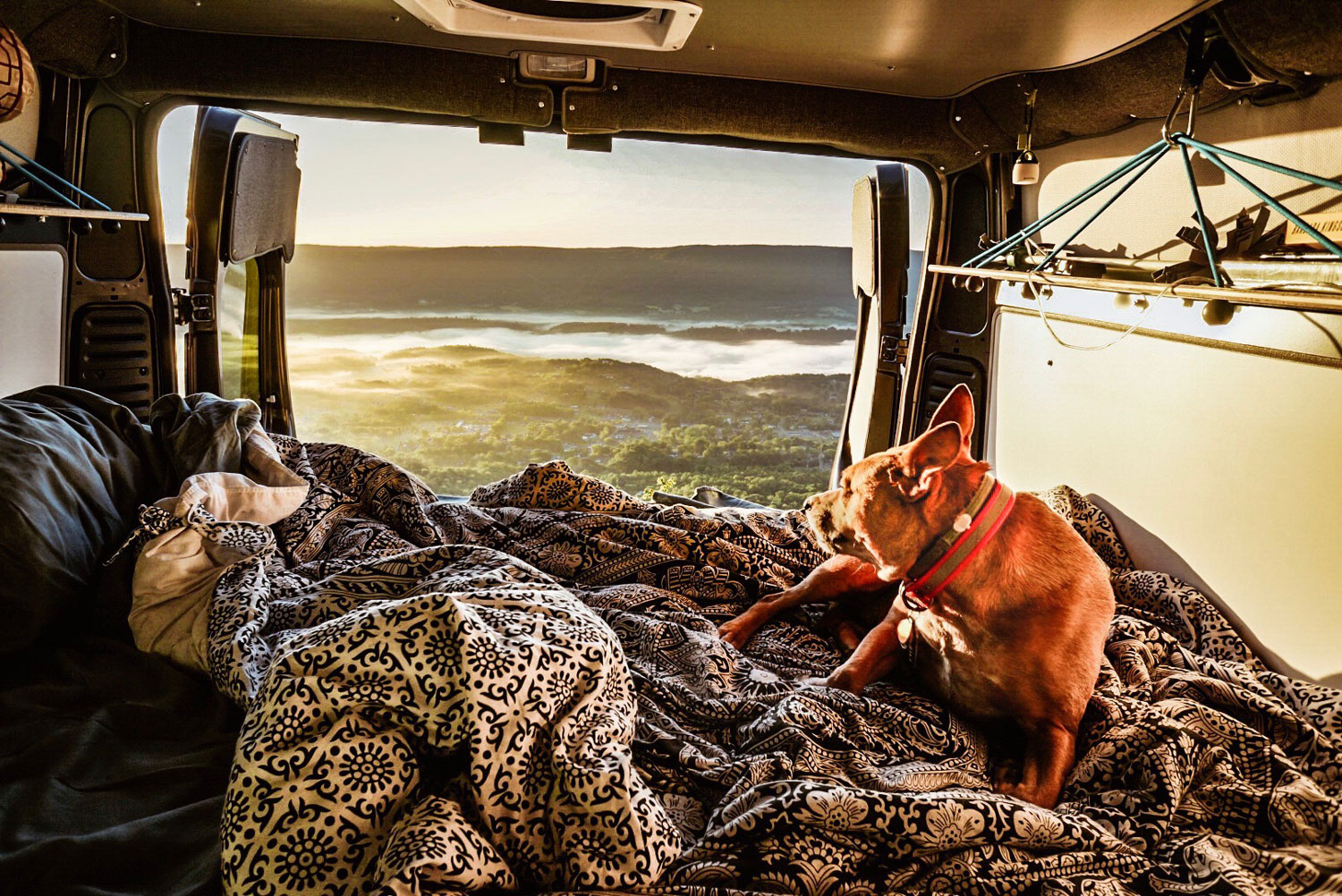 #vanlife is more than just a hashtag, it's a life-style brand
You know something is more than just an underground movement when publications like The New Yorker write about it. In their recent article #VANLIFE, THE BOHEMIAN SOCIAL-MEDIA MOVEMENT, Rachel Monroe writes that living in a van or bus is a highly addictive way to live. And that the new vanlifers aren't afraid to put it all on the line (as well as online). 
Not everyone can just let go of the trappings of the traditional 9-5 office job and forego the safety of living in a home or apartment. But more and more people are taking to the road for a quick vacation or two, then deciding to make a life on the road as a result of their new-found freedom.
A lot of the appeal according to the article, is "the old-fashioned, analog pleasure of tinkering." But many on the road have started to actually make a living as #vanlife professionals. Yes, that's right, despite their wanderings, they have found a way to stay connected to the world via blogs, social media and sponsorship. They often journal their adventures, take copious photos and share every experience with their followers. These social-media-influencers often have millions of followers and their posts really do influence the opinions of their viewers. According to the  article, the van life industry is booming. "One study estimated that the social-media-influencer market was worth $500 million in 2015; the market is expected to increase to at least $5 billion by 2020."
But for the vast majority, it's more about just living off the grid. Some are living the hippie life in their vintage Volkswagen Vanagons while others are a bit more highbrow in their Mercedes Sprinters. Yet they all share the wanderlust for adventure and travel.
Hiking, fishing, climbing and skiing feels more accessible when you're already parked where you need to be, all you need to do is get dressed and go have fun. And that's just what renters of our Escape Vehicles are finding out as they use Asheville as the starting grounds for thrown adventures. The cost to rent a van is a no-brainer when you consider how much the combination of rental car and hotel might cost.
You don't need to own a van to celebrate the van life.
If you think you're ready to hit the road, but not buy the van, book an experience that might set you on that road less traveled.