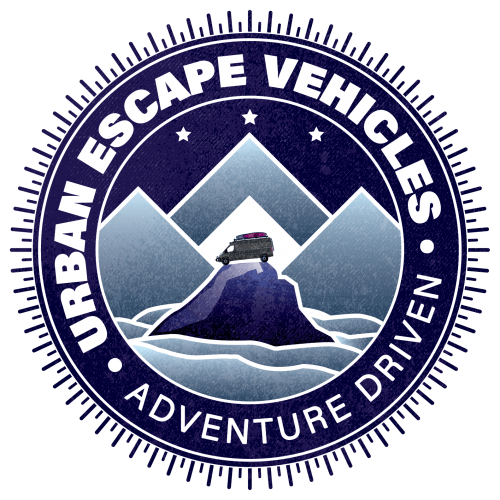 Here's The Rules, Ya'll:
(Rental terms in plain English)
1. Have fun in these vehicles!
We hope you've made the right choice for your adventure, but we are not responsible to pay you back if you are not having fun, or have not made the right choice for your adventure.
2. Don't trash the vehicle, or we will have to charge you a $200 deep cleaning fee.
To avoid the deep cleaning fee, don't smoke (anything) in the van, and take care of the interior.
3. Return the vehicle on time, with a full tank of gas.
All pick up times are 10:00 AM (except by prior arrangement) and drop-off time are 2:00 PM or earlier (special times may be available upon request and are subject to vehicle availability). A $5/gal fee will be deducted from your security deposit for refueling. The late fee is ¼ of the booking rate per hour (4 hours late is charged for an extra day). You're responsible to pay the full booking, even if you pick your van up late or bring it back early.
4. Mileage & generator (if applicable)
100 miles/day included. Additional .42/mile thereafter.
4 hours/day generator time included. Additional hours $3/hour thereafter.
5.  Insurance is required.
You will have the option to choose one of three levels of insurance protection for your rental. If you're in an accident, call the police (911) and then call us: 828-775-7246. For minor damage that doesn't involve another vehicle, call us.
6. Super important!
Only drivers who are listed on the rental agreement can drive the vehicle. If someone not listed on the agreement has an accident, the insurance will not cover it, and this will be very expensive for the renter that signed the agreement. Drivers must have a valid driver's license. Check the expiration date of your license! We cannot hand you the keys if your license will expire during the reservation.
7. Other things that would get expensive for you:
If you've given us the wrong information (like a fake ID) and something happens, you would be totally financially responsible for any issues. Don't drive it under the influence (there's no need – you're already home!) and don't climb around on the roof. Don't break the laws of the road, and be careful on unpaved roads. Passenger and driver must wear seat belts, so do not travel with more passengers than the vehicle can legally accommodate.
8. If it breaks down, we'll do our best to get you back on the road promptly.
If necessary, we will refund the remainder of your booking.
9. Lock it up.
We're not responsible for your stuff, and we expect you to protect our stuff. If anything happens, call the police (911) and then call us: 828-775-7246.
10. Deposit, cancelation fees, and other possible fees:
Your security deposit will be refunded when you bring the vehicle back in good condition. You have 100 miles/day included in the rental charge, and then will be charged .42/mile thereafter. We can take these fees out of your deposit, but you're responsible for any fees, even if they exceed the security deposit.
11. Valid license. 
You must have a valid driver's license and be at least 25 years old to rent.
12. Pets are welcome.
There is an additional cleaning fee added for traveling with a pet so that we can fully remove pet hair and dander from the vehicle. Do not leave animals unattended in the vehicle at any time.
Urban Escape Vehicles Website Privacy Policies

Information we collect and store
Location, IP address and browser type:
We'll use this for purposes like estimating taxes and shipping on merchandise, or to improve our website and services.
Shipping/billing address:
We'll ask you to enter this so we can complete your booking, and for shipping merchandise.
We'll also use cookies to keep track of cart contents while you're browsing our site. If you create an account, we will store your name, address, email and phone number, which will be used to populate the checkout for future orders.
We will store comments or reviews, if you choose to leave them. Driver's license information: to ensure that we are renting to a qualified driver.
When you purchase from us, we'll ask you to provide information including your name, billing address, shipping address, email address, phone number, credit card/payment details and optional account information like username and password.
We'll use this information for purposes, such as, to:
Send you information about your account and order
Respond to your requests, including refunds and complaints
Process payments and prevent fraud
Set up your account for our store
Comply with any legal obligations we have, such as calculating taxes
Improve our store offerings
Send you marketing messages, if you choose to receive them
How long information is stored
We generally store information about you for as long as we need the information for the purposes for which we collect and use it, and we are not legally required to continue to keep it. For example, we will store order information for three years for tax and accounting purposes. This includes your name, email address and billing and shipping addresses.
Who has access:
Members of our team have access to the information you provide us. Our team members have access to this information to help fulfill orders, process refunds and support you.
For example, both Administrators and Shop Managers can access:
Order information like what was purchased, when it was purchased and where it should be sent; and customer information like your name, email address, and billing and shipping information.
What we share with others:
We may share information with third parties who help us provide our orders and store services to you, for their purpose of analytics, marketing, payment gateways, shipping providers, and third-party services.
Payments
We accept payments through Square. When processing payments, some of your data will be passed to Square, including information required to process or support the payment, such as the purchase total and billing information.
Please see the Square Privacy Policy for more details.