.
Asheville Campervan Rental
Camp in comfort and style with Urban Escape Vehicles. Enjoy all that the WNC region has to offer, or hit the highway and backroads for an epic road trip. The vehicles are fully stocked with linens, towels, kitchen & camping gear.
The need for rugged adventure and the undeniable urge to travel drives the passion you find at Urban Escape Vehicles. Motivated by a desire for awesome Asheville adventures, and a love of vanlife, Melody King started Urban Escape Vehicles to share her passion for adventure while offering a better way to get there.
Traveling in a campervan is safe, easy, and oh-so-comfortable. Renting allows you to enjoy the pleasures and excitement of vanlife without the massive investment of buying a vehicle. And if you're considering buying your own van, a campervan rental might spur your creativity and help you define your priorities for your own van build.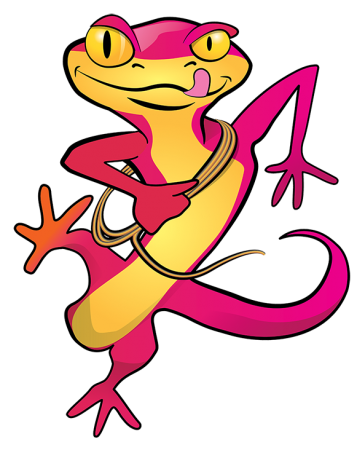 Van was super clean, comfortable bed and easy to drive. Melody was very particular in sterilizing/cleaning everything during this Covid time. Table, chairs, Coleman stove, dishes, etc were provided. We loved it and will rent again!!!!!
This is a first class operation.  You are going to get a spotless, fully equipped, impeccably maintained vehicle with a courteous and informative send off.  The Travato rides like a Cadillac and glides smoothly through the mountain ranges.  This is a great service.
This was a great, socially distanced little vacation for us! We took the van to the Great Smoky Mountain National Park for 4 days and had an awesome time. The is our second time renting a campervan and we really enjoyed the layout and convenience of their Promaster. They definitely thought of everything right down to camp games and spices. Comfy bed, cute interior, great privacy screens, fully equipped kitchenette, lighting, etc. The owner and staff are super friendly and accommodating, too. We'll be renting again for sure.
Our weekend getaway in the Promaster Van was AMAZING! This is the second time we rent a van with Urban Escape Vehicles and we loved it . The van is equipped with all the things you need (cooking cleaning and storage). Melody the owner is extremely helpful! This last trip Melody provided a list of hiking trials and parking areas to insure that our weekend would be pleasant. Thank you so much for the great memories!
We had an AMAZING time with our rental from Urban Escape Vehicles. Melody, the owner, was friendly, communicative, and flexible with pick-up/drop-off. The van is well-constructed and decorated, and the bed was super comfortable (we slept like babies!). It was easy to get a hang of driving (we were pleasantly surprised by the handling, turn radius, gas mileage, etc.) and fit into standard parking spots with ease. 10/10 would recommend renting this van for your next adventure!
This was our second time renting one of Melody's amazing vans. We loved the experience and would not hesitate to spend another weekend exploring Asheville and the surrounding mountains in the comfort of a beautiful camper. Melody was kind, generous and flexible with our needs and even suggested nearby locations to visit. 10/10 recommendation!
We had a great experience renting from Melody. Communication was always fast. The van was easy to drive and maneuver. There is everything you could possibly need in this van, other than food and clothing. We did bring our pop up canopy for rain. I highly recommend renting from Melody.
Melody stocked our camper with everything we could possibly need for a night in the woods– a warm comfortable bed, FULLY stocked kitchen, solar/battery lights, table and chairs, the works. She was punctual, professional, and just a very cool gal. We (especially our 15 month old) absolutely loved our experience and can't wait for our next camper trip— highly recommend for other families with little ones!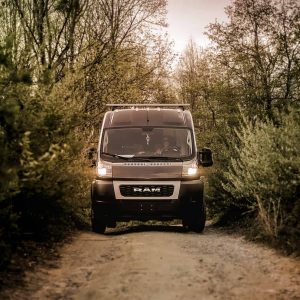 Why be confined to four stationary walls in a rental cabin or hotel? If you want to be as close to your daily dose of adventure as possible, then a campervan or Class B RV gives you the freedom to stay where you play. The time you waste packing up your gear and hauling it back to a stuffy room means less time in the mountains of Western North Carolina. Instead, you can hit the slopes, stomp the trail, paddle the river, climb the rocks, fish the creek – and when you're ready to relax, you're already home. Wake up right there and do it all over again. Eat, relax and enjoy life in a comfortable campervan that serves as your mobile basecamp during your adventure.
Book a campervan or Class B RV for as few as three days to explore the Blue Ridge Mountains or the Great Smoky National Park. You'll understand why van life has undergone unprecedented growth in recent years. With an adventure van, it's like taking your vacation rental with you as you explore the Western North Carolina mountains or go touring in style further afield. Visit a new destination in the WNC region each night, take a road trip to the beach, or disappear into the woods and go boondocking for days.
Are you ready to see what vanlife is all about?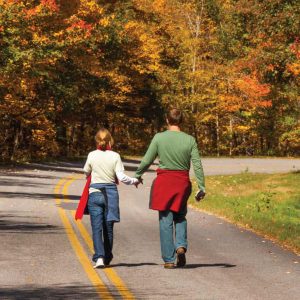 Create Your Basecamp
A camper van rental for your Asheville adventure — or anywhere in the U.S. — has never been easier or more comfortable. In addition to the freedom of mobile accommodations, the other benefits of rentals from Urban Escape Vehicles include:
All the necessary equipment and amenities for your journey
Power your laptop, charge your electronics
Sleep in an exceptionally comfy bed
Comfortable and dry – rain or shine
Pet-friendly accommodations
Festival friendly
Whether you are enjoying a festival, hitting the open road, or exploring the Asheville area, our campervans and Class B RVs serve as the perfect basecamp for your Asheville adventures. There's plenty of room for all the equipment you need to enjoy in an unforgettable camping experience.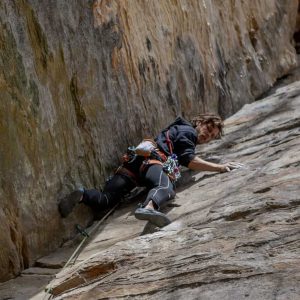 What drives our adventure?

While some recreational can be vehicles are large, and difficult to maneuver. Our vehicles are easy to maneuver, can fit in most parking spaces, and are fun to drive. While a large RV may be the perfect choice for some travelers, we believe that a campervan or Class B RV is the right choice for most travelers, and the best choice for supporting an adventure in the Blue Ridge Mountains, the Great Smoky Mountains, or for road trips further afield.
With more economical rates, greater maneuverability and yet much more stylish and comfortable than your tent, we feel that a campervan is the perfect road trip adventure vehicle. Your Asheville adventure may take you into the wilderness, to campgrounds, or festivals.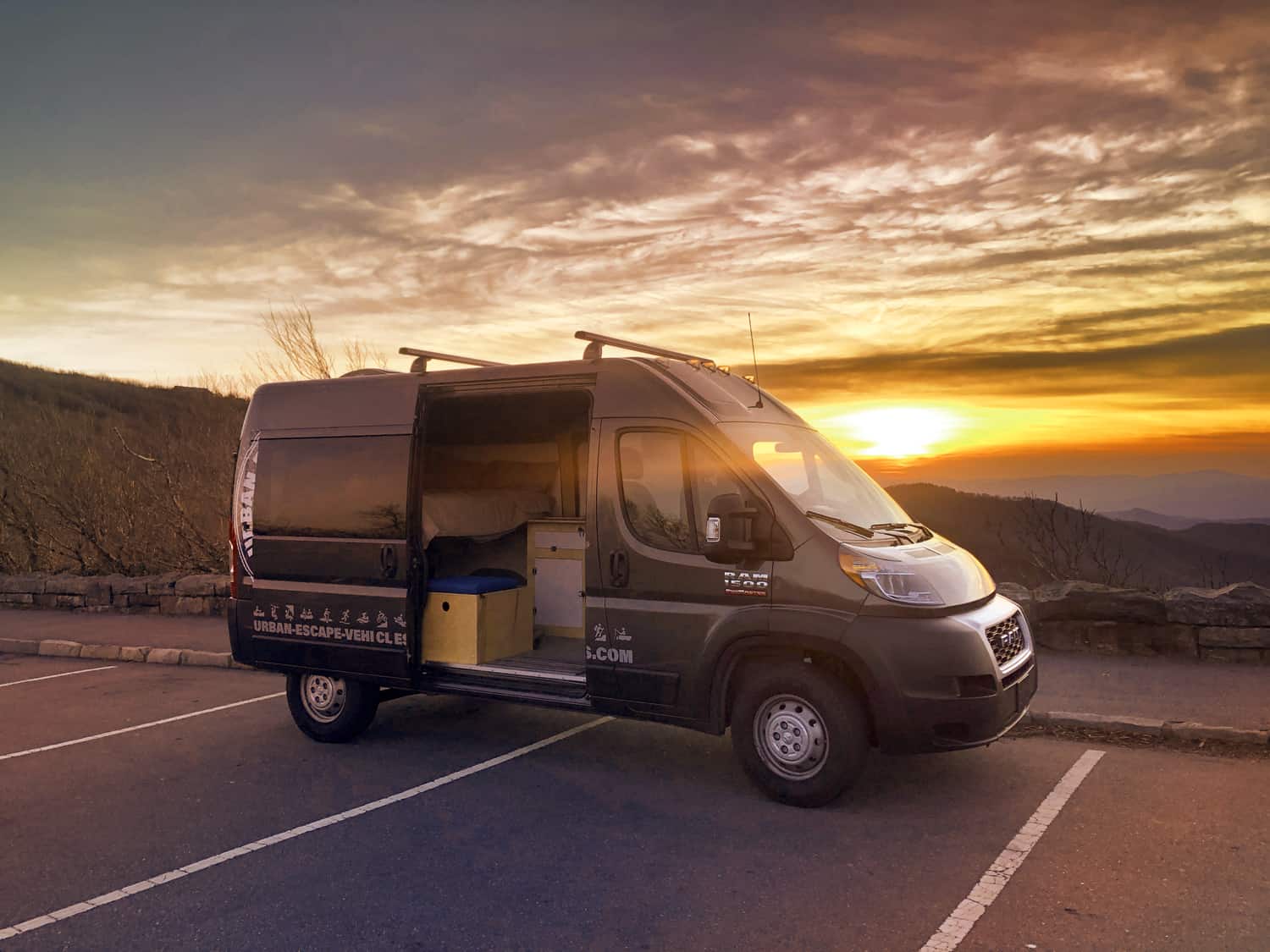 2019 Custom Build Ram Promaster
$145/night. This camper van features plenty of space for your adventure gear.
2 seatbelts
kitchen sink & ice cooler
1 full-size bed (optional floor bunk can be included)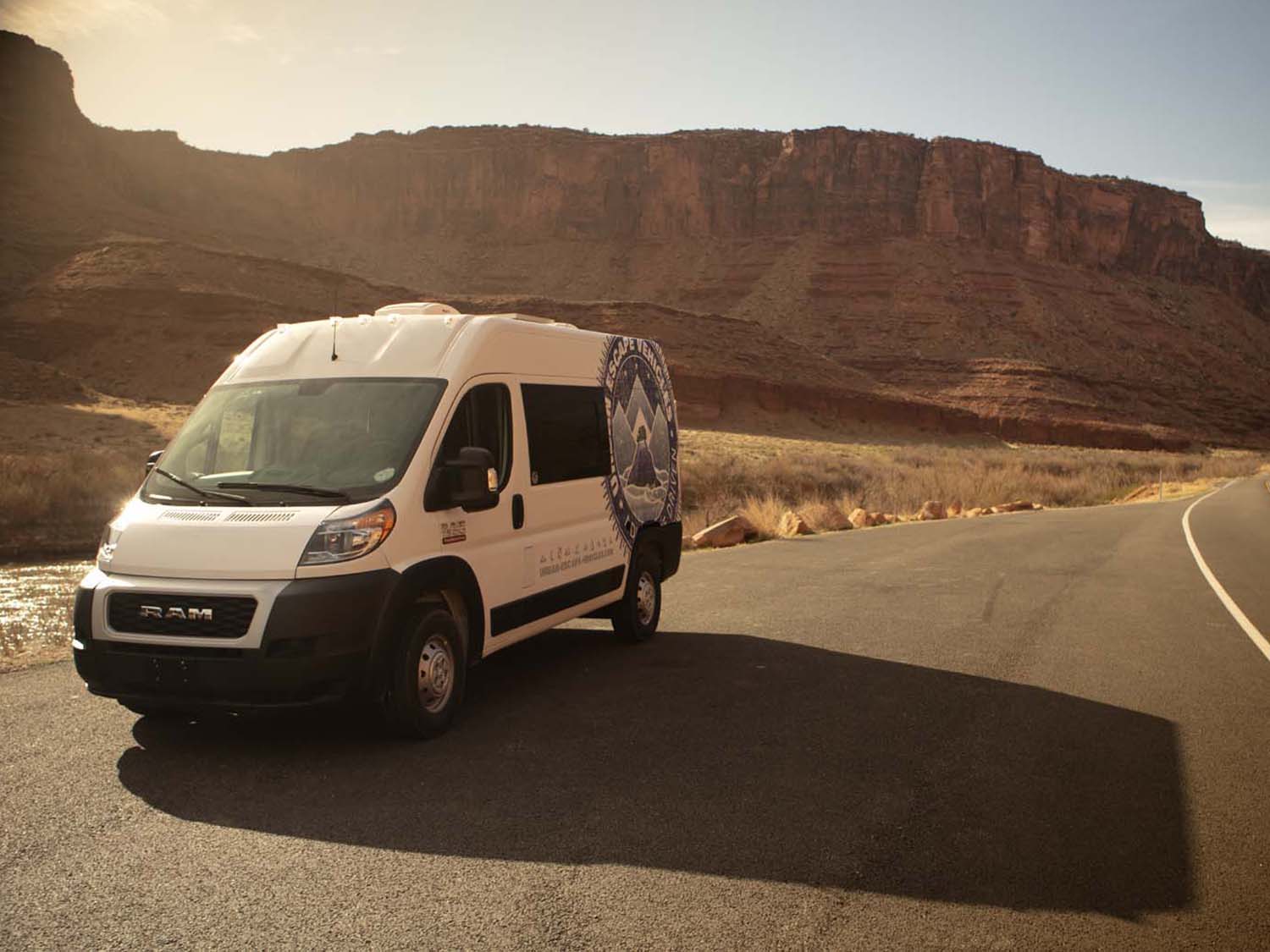 2021 Custom Build Ram Promaster
$167/night. This camper van features a beautifully crafted interior.
2 seatbelts
kitchen sink & refrigerator/freezer
1 full-size bed (optional floor bunk can be included)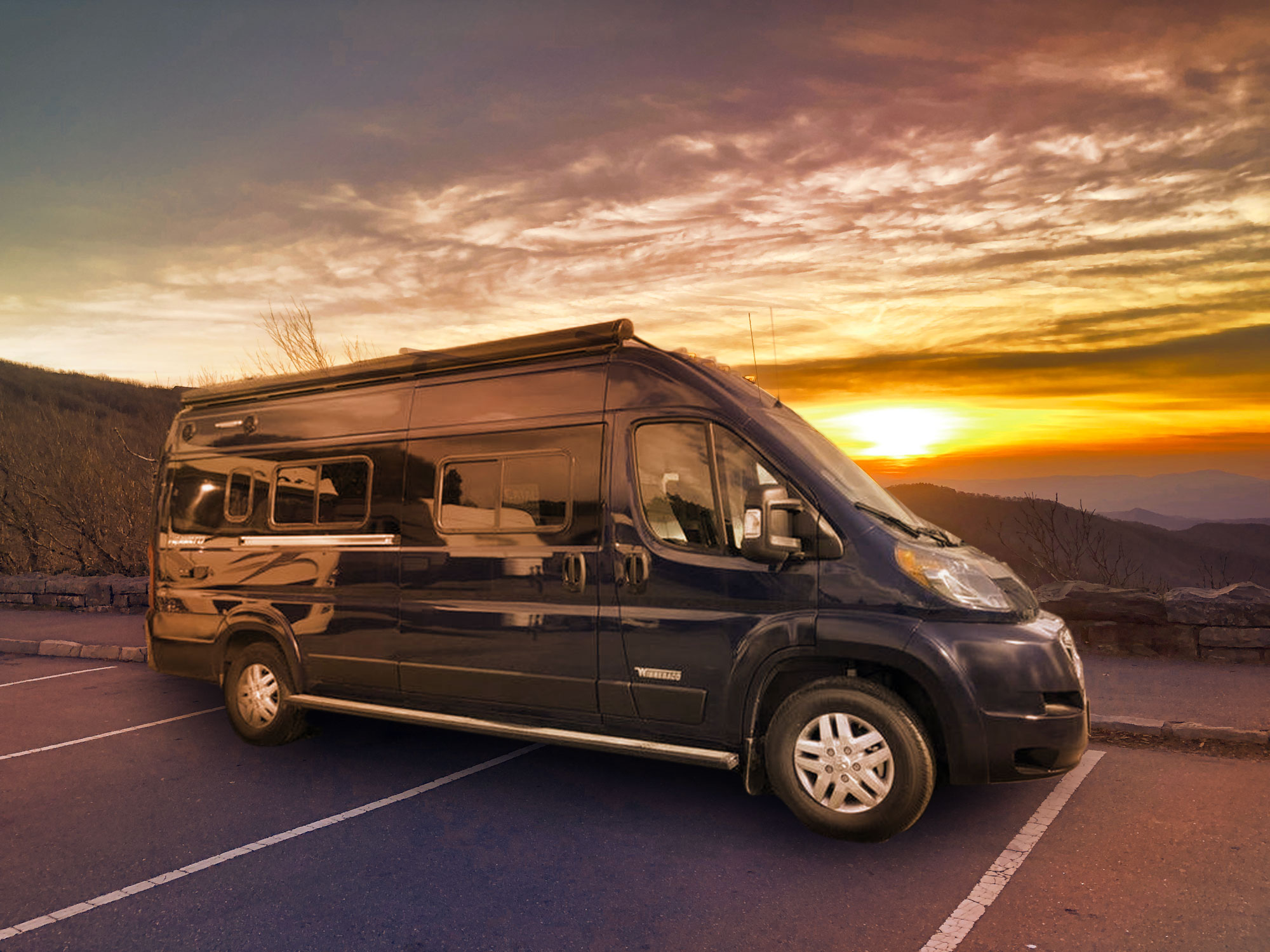 2020.5 Winnebago Travato 59G
$287/night. This Class B RV features a dinette that folds to create a second bed.
4 seatbelts
shower/sink/toilet
1 full-sized bed + 1 twin bed
TV/microwave/refrigerator/freezer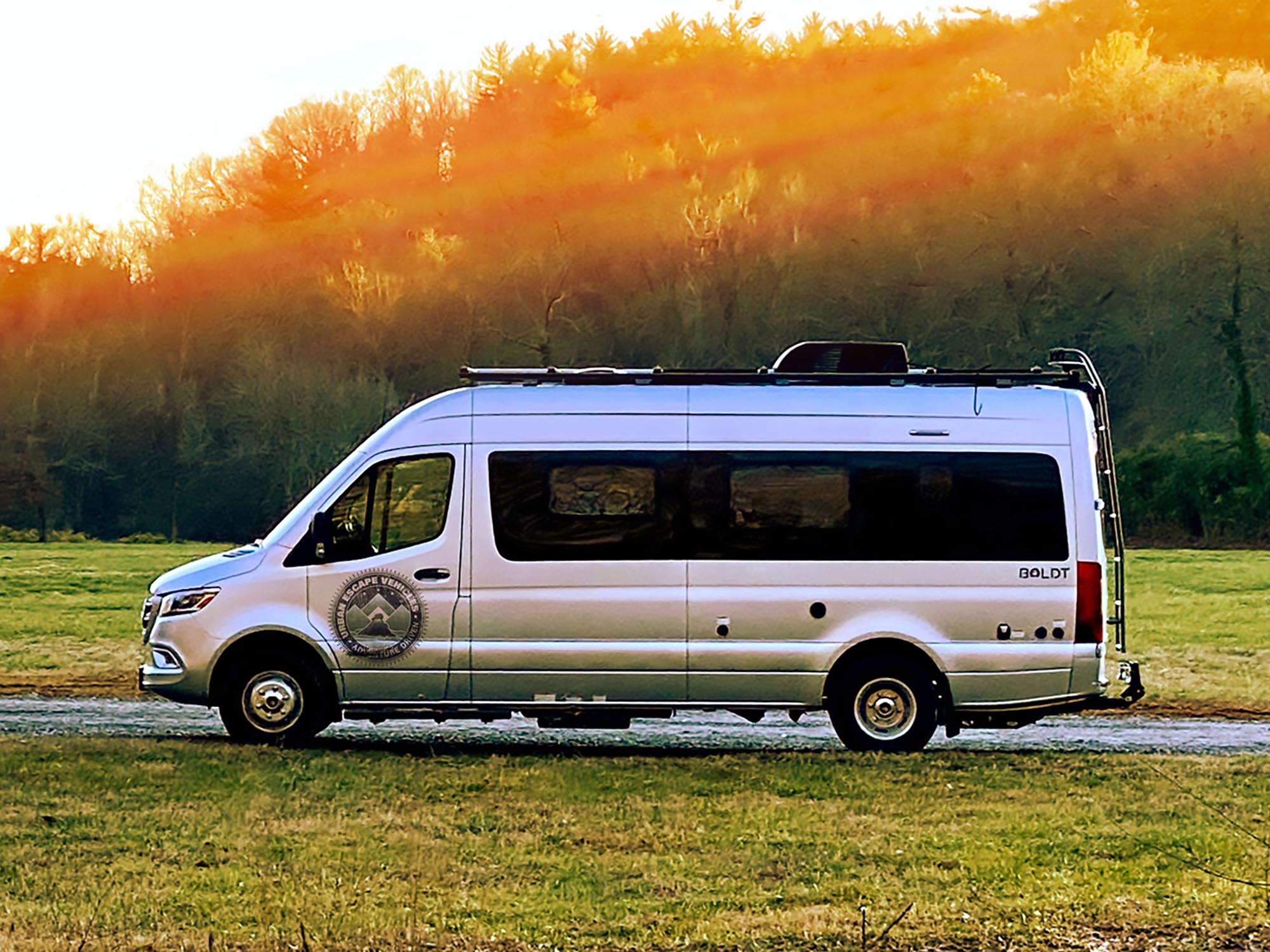 2020 Mercedes Boldt
$350/night. This Class B RV features a lithium battery bank and is a true luxury vehicle.
4 seatbelts
shower/sink/toilet
2 twin beds (can be joined)
TV/microwave/refrigerator/freezer
Onboard WiFi
Looking To Buy An RV or Van?
If You're Ready To Buy…
Buying a camper van allows you to customize it to your needs and preferences, making it a truly unique and personal vehicle. All in all, a camper van is a fantastic investment for anyone who loves to travel and explore.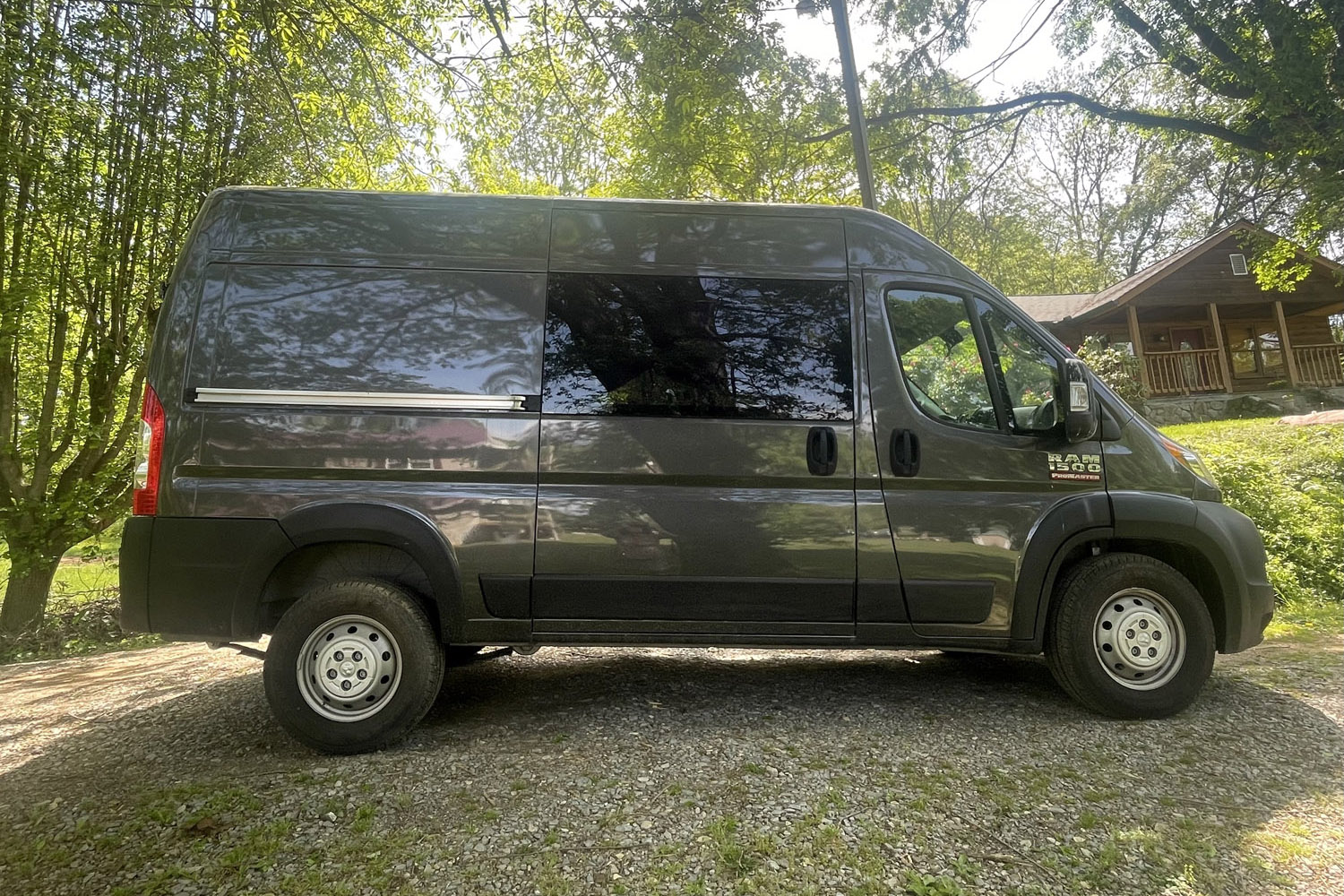 2021 Promaster 1500
SOLD
2,600 Miles
100k mile factory warranty
Low miles
Never been slept in
Radio with audio inputs
Backup camera
Front seats swivel to rear
Ceiling vent fan
One full-size double bed
Hand pump sink
Battery with Inverter for cabin power
Window coverings
Cabinet storage
Sleek interior
Insulated walls
Under-bed storage
Fresh and gray water tanks
Clean body
Immaculate condition
Learn More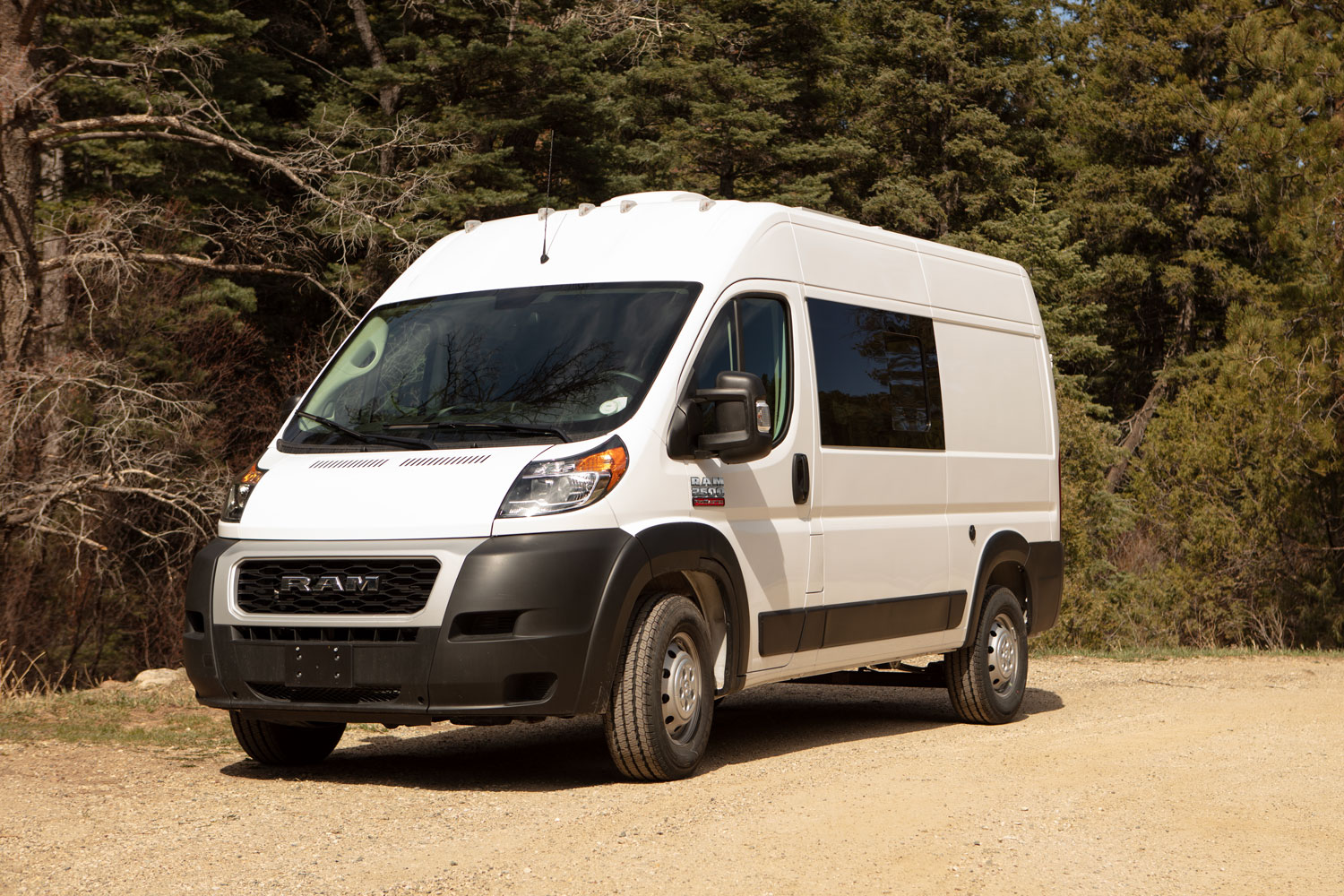 2019 Promaster 2500
SOLD
35,065 Miles
1080 watts Kodiak Solar Generator
2 100w solar panels mounted on roof
Coleman Mach 10 NDQ Air Conditioner
New tires Feb 2022
Advantech subflooring under plywood
Rattlematt sound insulation to whole van
Havelock Wool insulation on sides and ceiling
Vinyl wrap around doors, windows and transitions
¼" birch walls and painted bead board ceiling
4 wall cabinets, book shelf, and 3 additional lower cabinets under bed
Fridge cabinet under bed
Pull out birch table on slide and new Lagun table (still in box)
Go Anywhere portable toilet inside storage cabinet
Camp Chef Everest camp stove
Heavy Duty floor mat for front floorboard
Custom made Sunbrella Insulated privacy window coverings
Rolef mosquito screens on side and back
Thule telescoping ladder
Learn More