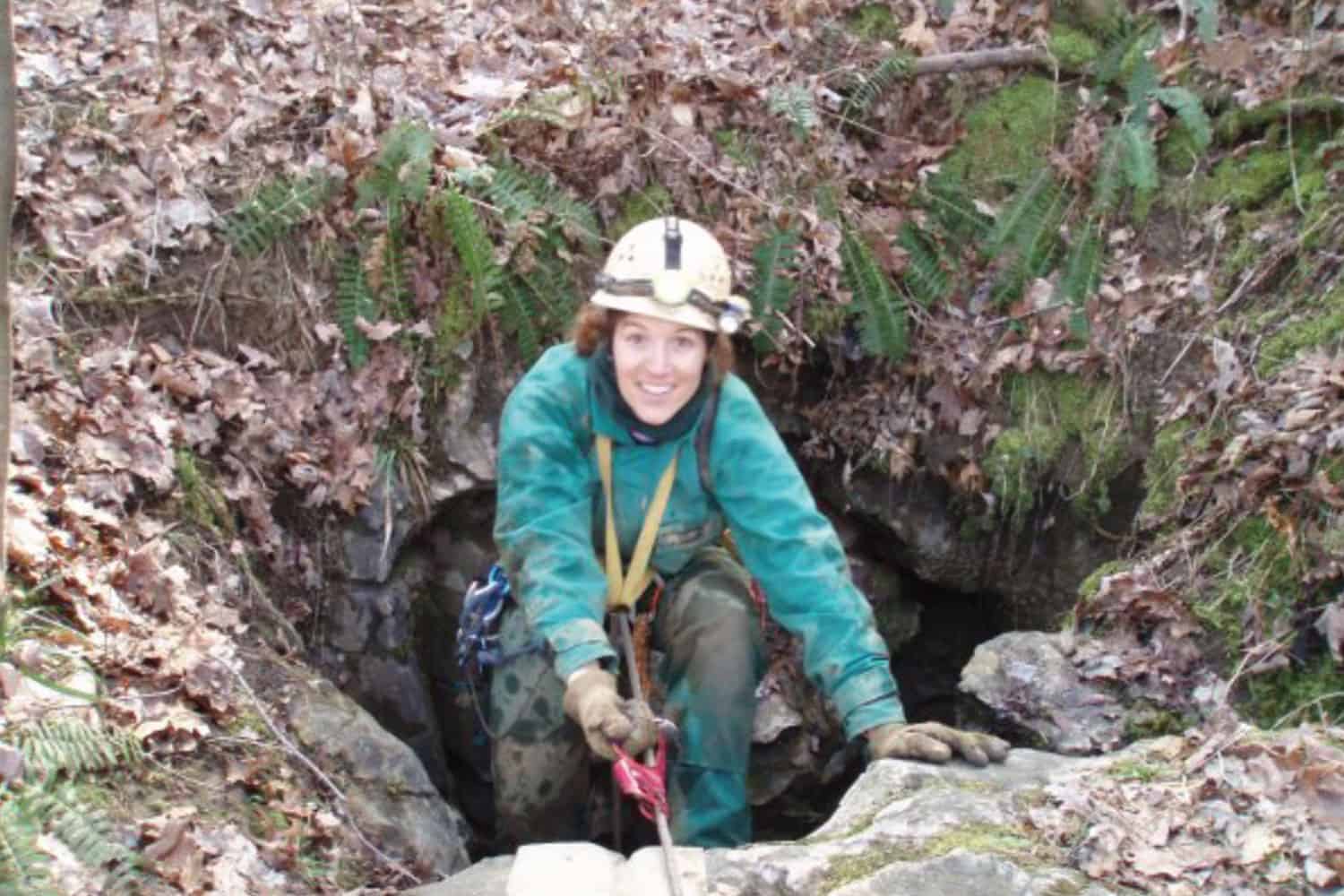 Meet Melody, founder of Urban Escape Vehicles, LLC. Her experience of van life began in Seattle, WA with her first Volkswagen bus. She hit the road with a CB radio (no cell phones back then) and toured the US, checking out the sites and National Parks, searching for hot springs, and catching Grateful Dead shows along the way. If you ask her what is the best thing about traveling in a van, she immediately points out that "wherever you go, you're home."
That's why she started her own campervan rental company
After settling in Western North Carolina, she continued her road trips with some added gear for her adventures: whitewater boating, hiking, camping, and caving. She maintained the same enthusiasm for outdoor adventure as she raised her two sons. "We had so many different kinds of helmets (BMX, whitewater/kayak, caving, skateboarding, snow sports, etc.) that I wondered if we'd need to build a new shed just for our head-protection!" While it is certainly possible to haul camping gear and outdoor adventure equipment in a variety of vehicle types, Melody believes that there is nothing better than a solid camper van to support the adventure. She hopes to provide others with the opportunity to experience the freedom of an awesome camper van. Let's escape the confines of a stationary dwelling. Let's get out there and do awesome stuff.
Join us! We're adventure driven.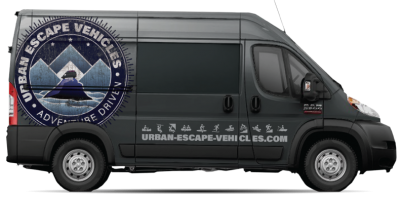 Here is our 2019 Dodge Ram Promaster's basic camping set up:
Two Captain Seats that can rotate 180º)
Bed (standard full) with linens, blankets & pillows
Cook stove with fuel, pots & pans, dishes & cups
Small sink with hand pump, fresh water & gray water tank
Ice Cooler
Roof vent w/fan, because air is good
Plenty of space for your adventure toys!
Optional extras: bike rack, kayak rack, tent, and hammock
Need something else? Talk to us. We'll find it for you.
At Urban Escape Vehicles, our mission is to set you free from the constraints of four stationary walls. Your adventures don't stay in one place, so why should you? Whatever it is that you like to do, when it's time to rest… you're already home. Bring your gear – there is plenty of room. Or check out our partners for adventure gear rentals that can be added to your van rental. We can arrange boats, bikes, stand-up paddle boards, guide services, and even a cooler stocked full of camp-ready meal kits.
VanLife is amazing! But it is not for everybody. Some people will prefer a hotel over a camper van. If you're disabled or have mobility issues, please carefully consider whether the van is able to accommodate your specific needs.