Asheville Campervan Rental
Take some time to get lost
Camp in comfort and style with Urban Escape Vehicles. Enjoy all that the WNC region has to offer, or hit the highway for an epic road trip. The vans are fully stocked with linens, towels, kitchen & camping gear. 


The need for rugged adventure and the undeniable urge to travel drives the passion you find at Urban Escape Vehicles. Motivated by a desire for awesome Asheville adventures, and a love of vanlife,
Melody King started Urban Escape Vehicles
to share her passion for adventure while offering a better way to get there.
Traveling in a campervan is safe, easy, and oh-so-comfortable. Renting allows you to enjoy the pleasures and excitement of
vanlife
 without the massive investment of buying a vehicle. And if you are
considering buying your own van, a campervan rental might spur your creativity and help you define your priorities for your own van build. Whether you are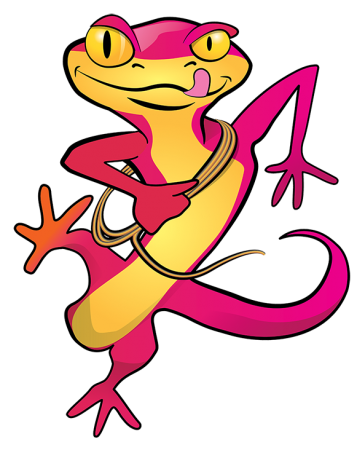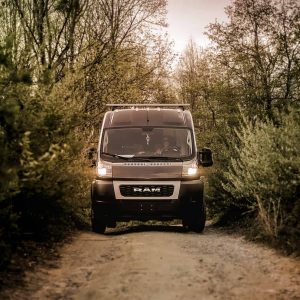 Why be confined to four stationary walls in a rental cabin or hotel? If you want to be as close to your daily dose of adventure as possible, then a campervan gives you the freedom to stay where you play. The time you waste packing up your gear and hauling it back to a stuffy room means less time in the mountains of Western North Carolina. Instead, you can hit the slopes, stomp the trail, paddle the river, climb the rocks, fish the creek – and when you're ready to relax, you're already home. Wake up right there and do it all over again. Eat, relax and enjoy life in a comfortable camper van that serves as your mobile basecamp during your adventure.
Book a campervan for as few as three days to explore the Blue Ridge Mountains or the Great Smoky National Park. Or save on the daily rate and book with the weekly rate to spend your next week-long vacation in a camper van. You'll understand why van life has undergone unprecedented growth in recent years. With an adventure van, it's like taking your vacation rental with you as you explore the Western North Carolina mountains or go touring in style further afield. Visit a new destination in the WNC region each night, road trip to the coast, or disappear into the woods and go boondocking for days.
Are you ready to see what vanlife is all about?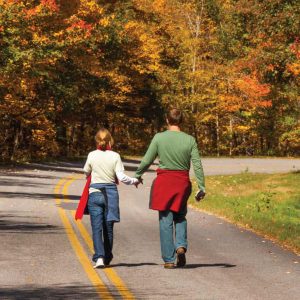 Create Your Basecamp
A camper van rental for your Asheville adventure — or anywhere in the U.S. — has never been easier or more comfortable. In addition to the freedom of mobile accommodations, the other benefits of camper van rentals from Urban Escape Vehicles.
Vehicles Include:
150 miles/day are included in the rental fee at no extra charge
All the necessary equipment and amenities for your journey
Games and outdoor fairy lights to add the perfect ambiance to your overnight stops
Power your laptop, charge your electronics
Sleep in an exceptionally comfy bed
Comfortable and dry – rain or shine
Pet-friendly accommodations
Festival friendly
Whether you are enjoying a festival, hitting the open road, or exploring the Asheville area, our campervans serve as the perfect basecamp for your Asheville adventures. There's plenty of room for all the equipment you need to get lost in an unforgettable experience.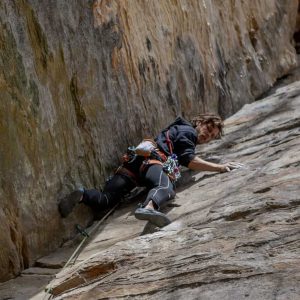 What drives our adventure?

Most recreational vehicles are large, and difficult to maneuver. They are expensive to fuel up, impossible to park in town, and can be difficult to maneuver through traffic. They don't do well on gravel roads. Renting an RV can be expensive. While a large RV may be the perfect choice for some travelers, we believe that a camper van is the right choice for most travelers, and the best choice for supporting an adventure in the Blue Ridge Mountains, the Great Smoky Mountains, or for road trips further afield.
With more economical rates, greater maneuverability and yet much more stylish and comfortable than your tent, we feel that a camper van is the perfect road trip adventure vehicle. Parking easy, since the vans fits into a regular parking space. Your Asheville adventure may take you into the wilderness, to campgrounds, or festivals where RVs are regulated into spaces far from the action.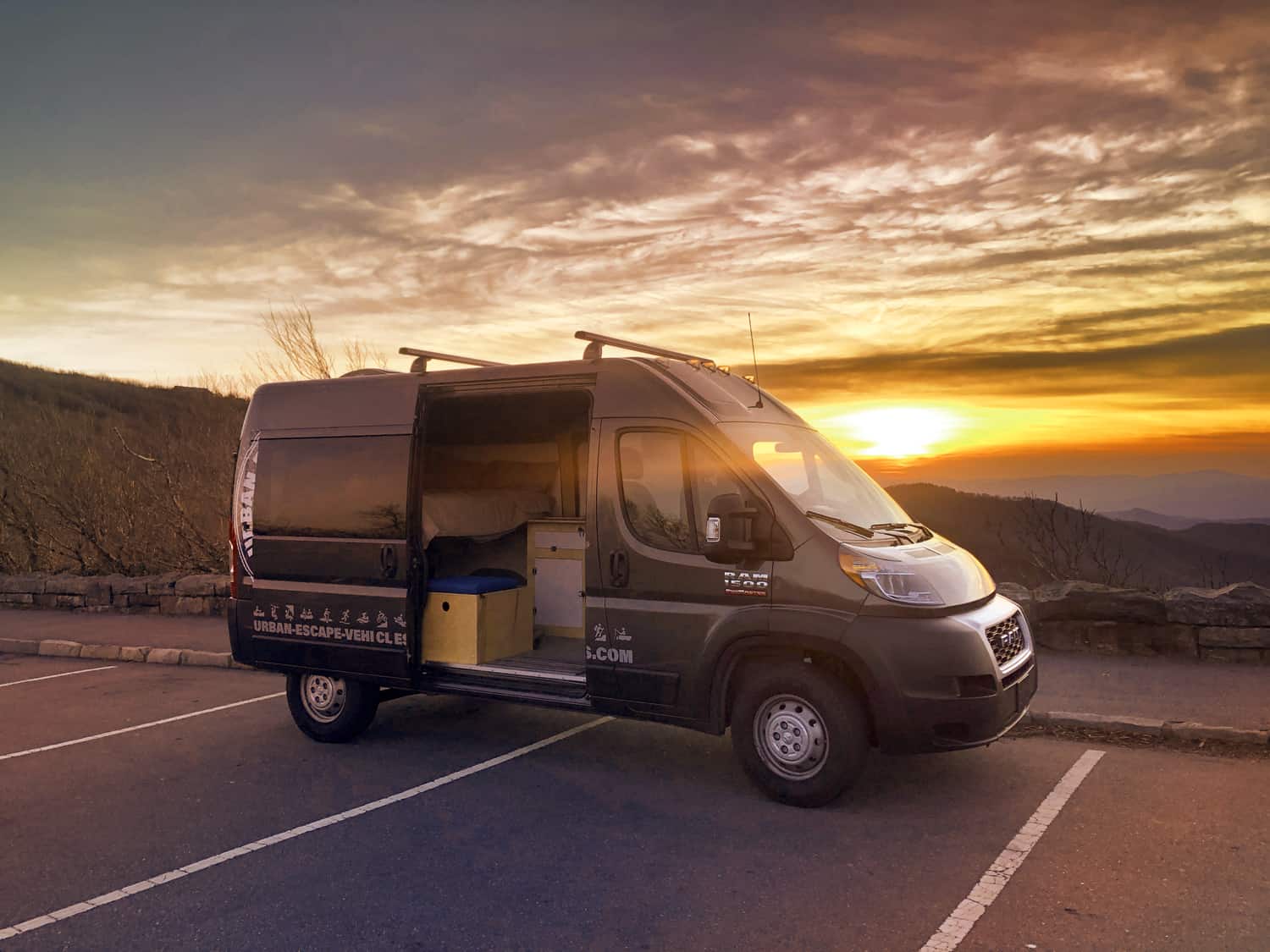 UEV 1: 2019 Promaster
Custom Built Campervan
UEV 1, a 2019 customized Ram Promaster, is suited for any adventure. It's reliable, clean and safe. This is best described as a camper van and adventure vehicle – not an RV. It offers a very comfortable bed, and all the necessities to keep you comfy at night and pumped for each new day. It is 17 feet long and fits in a standard parking space. It has heat and air conditioning when the van is running, and has a portable propane heater or electric heater when hookups are available. This van features a tremendous amount of cargo space. If gear storage and/or economy are your priorities, this is an excellent choice.
UEV 2: 2018 Travato
Full Class B RV
UEV #2, a 2018 Winnebago Travato, is an RV. At 21 feet long, it's compact enough to navigate an urban landscape, but roomy enough to let you stretch out. This is van camping at its most luxurious! Our Winnebago Travato has everything… Including a refrigerator, microwave, and a full bathroom with hot water shower and flushing toilet. The cabin heating and air conditioning is powered by propane, generator, electric, or solar panel. Two single beds can be configured to join into one double bed. This van has all the bells and whistles – even an awning that extends at the touch of a button. Pets require pre-approval.